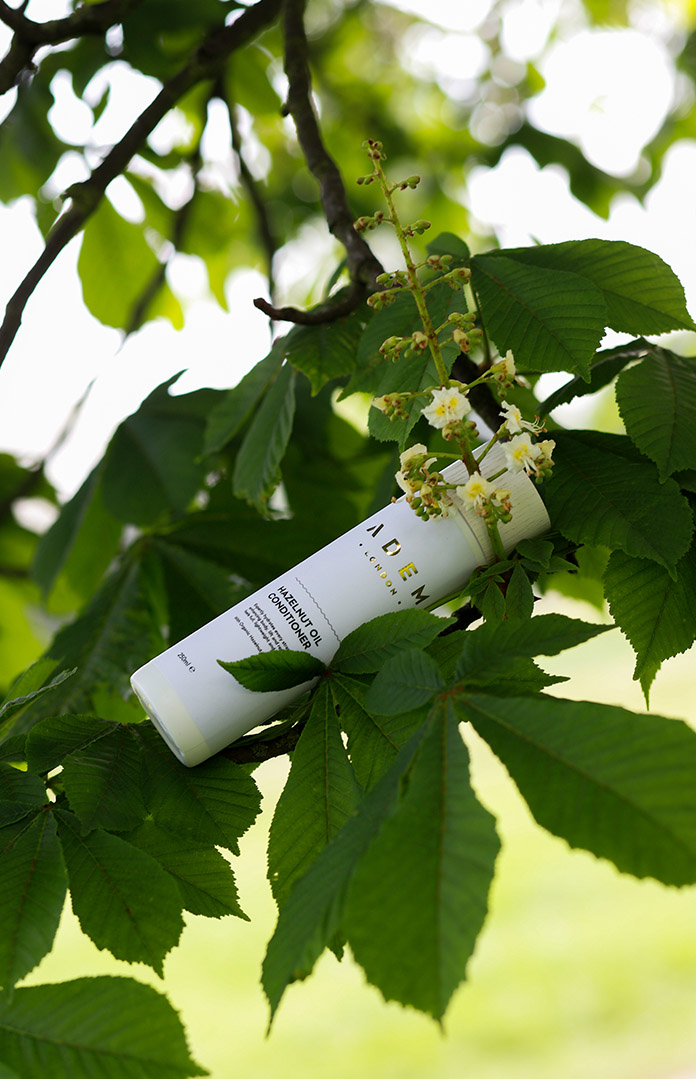 Pure Hazelnut Oil Conditioner
£31
Our Hazelnut Oil Conditioner expertly hydrates every strand, locking in moisture and enhancing body to give your hair plenty of bounce and a sleek finish. Better yet, the use of Hazelnut Oil, Evening Primrose and Brassica Rapa Seed Oil combined with an antioxidant-rich formulation revives hair and boosts elasticity.
It smells great, feels great and leaves hair feeling so soft and smooth you'll be running your fingers through it all day. The results are imminent and we made sure this luxury was suitable for all hair types.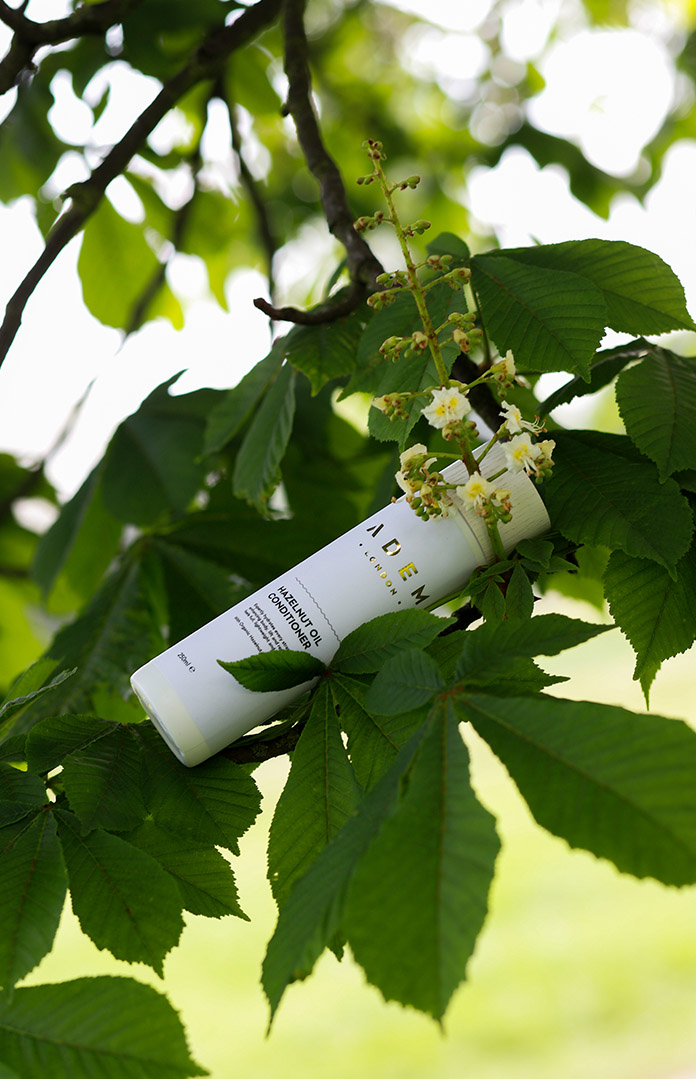 Every hair wash needs to be followed by an enriching conditioner to ensure no moisture loss and to minimise frizz.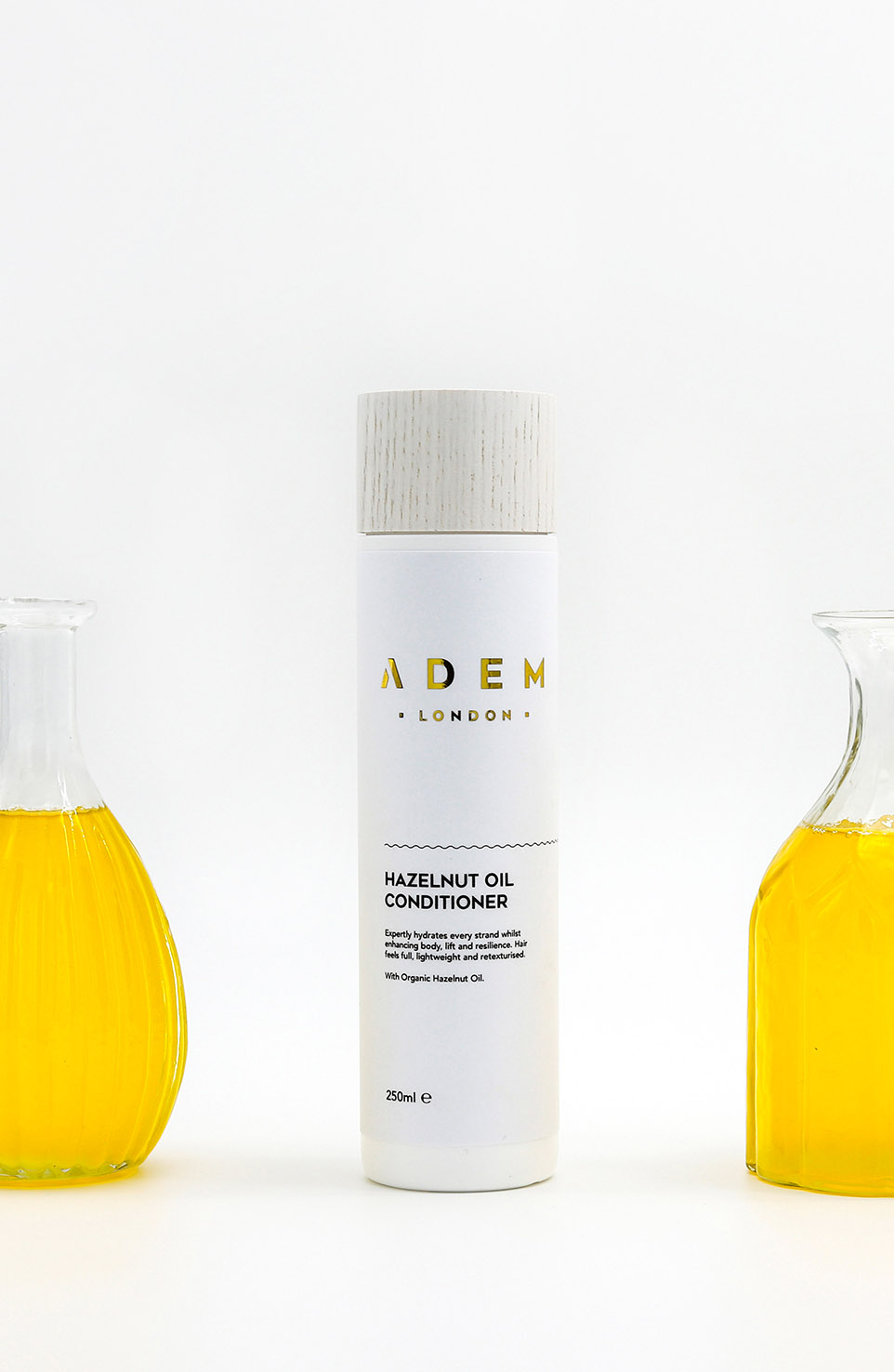 Description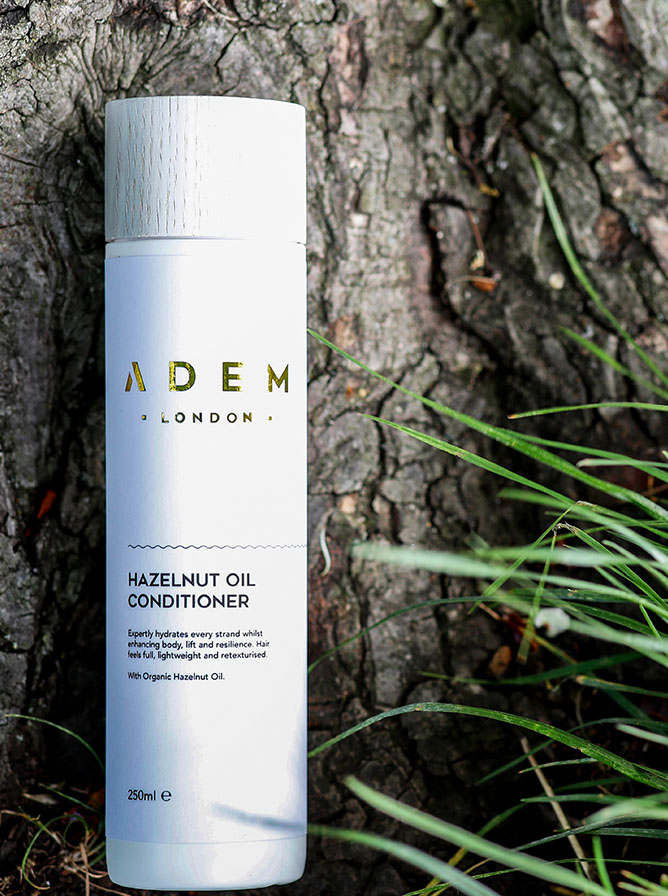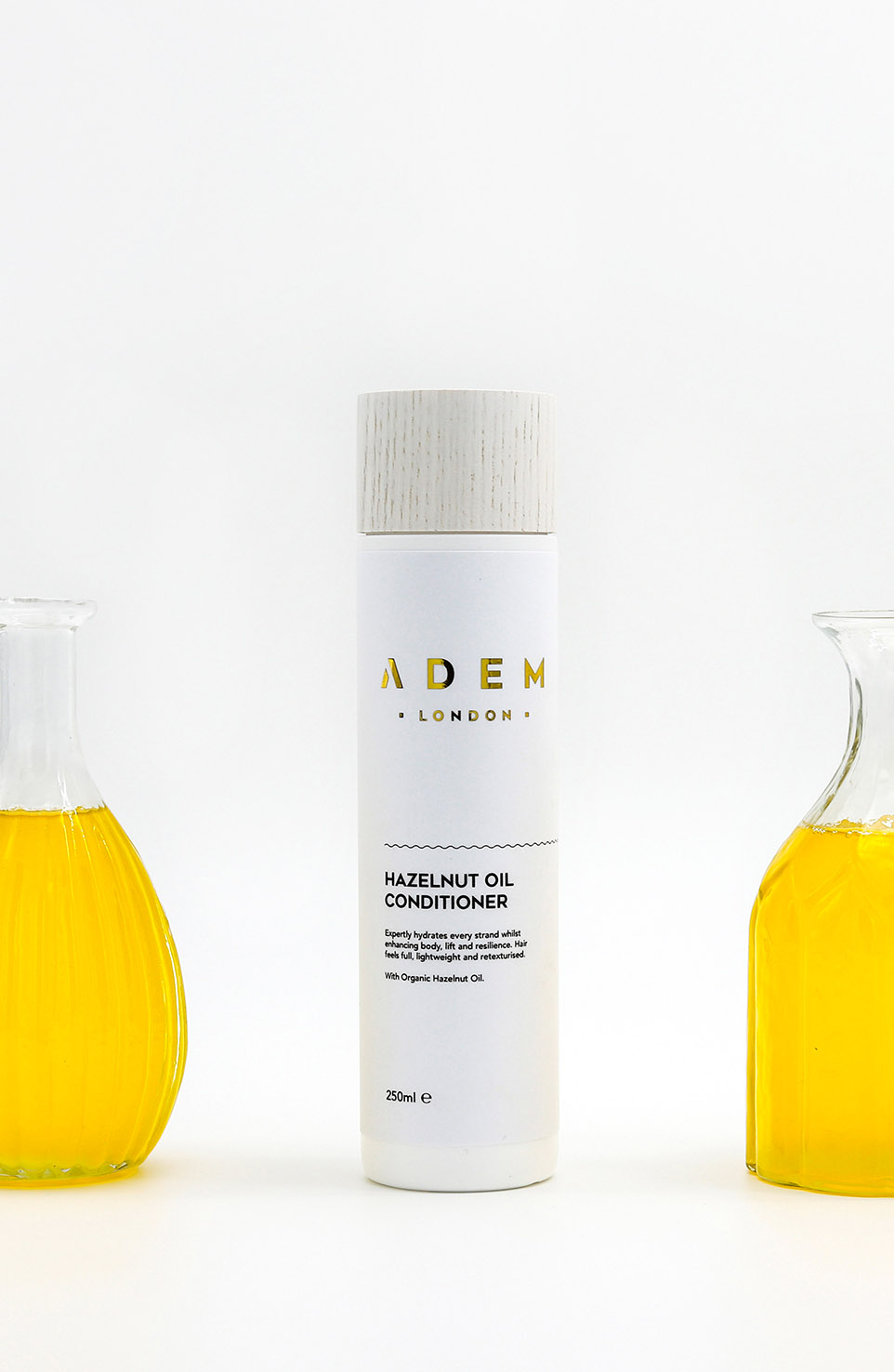 Directions for use:
Regularly apply to washed skin and massage throughly. Leave overnight for best results. External use only. Stop using if irritation occurs.
Packaging:
ADEM LONDON is one of the only luxury sustainable hair and beauty brands that uses 100 percent sustainable materials that can be recycled and fully biodegrade.
The eco-packaging is made up of 14% recyclable plastic and 86% wood. The thoughtful design using responsibly sourced long-wearing wood meaning the packaging is sustainable without compromising on luxury.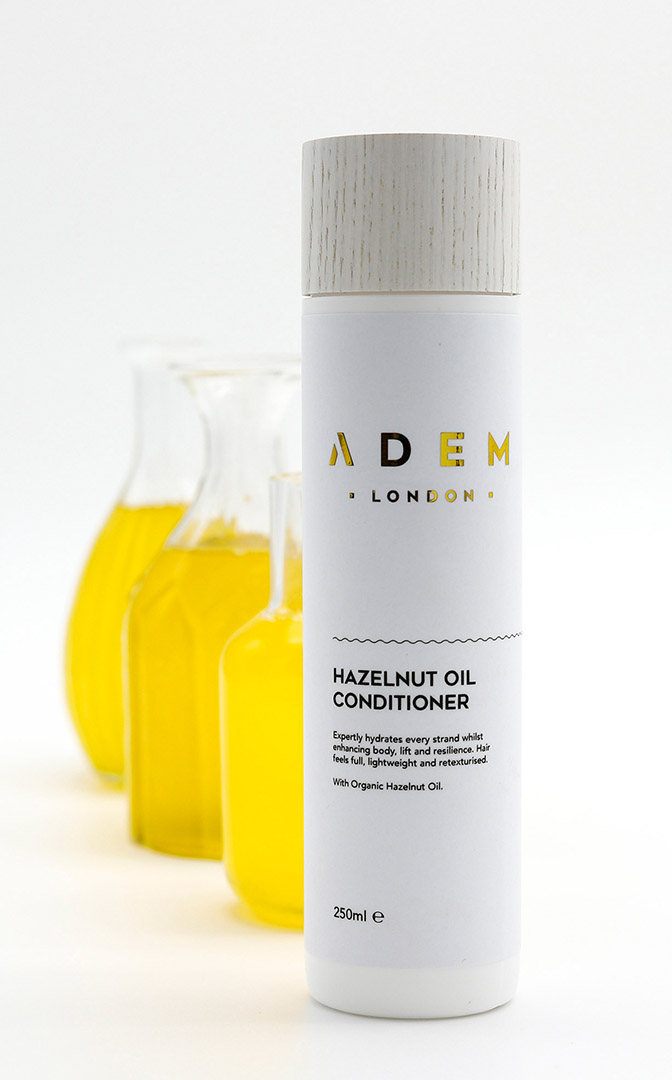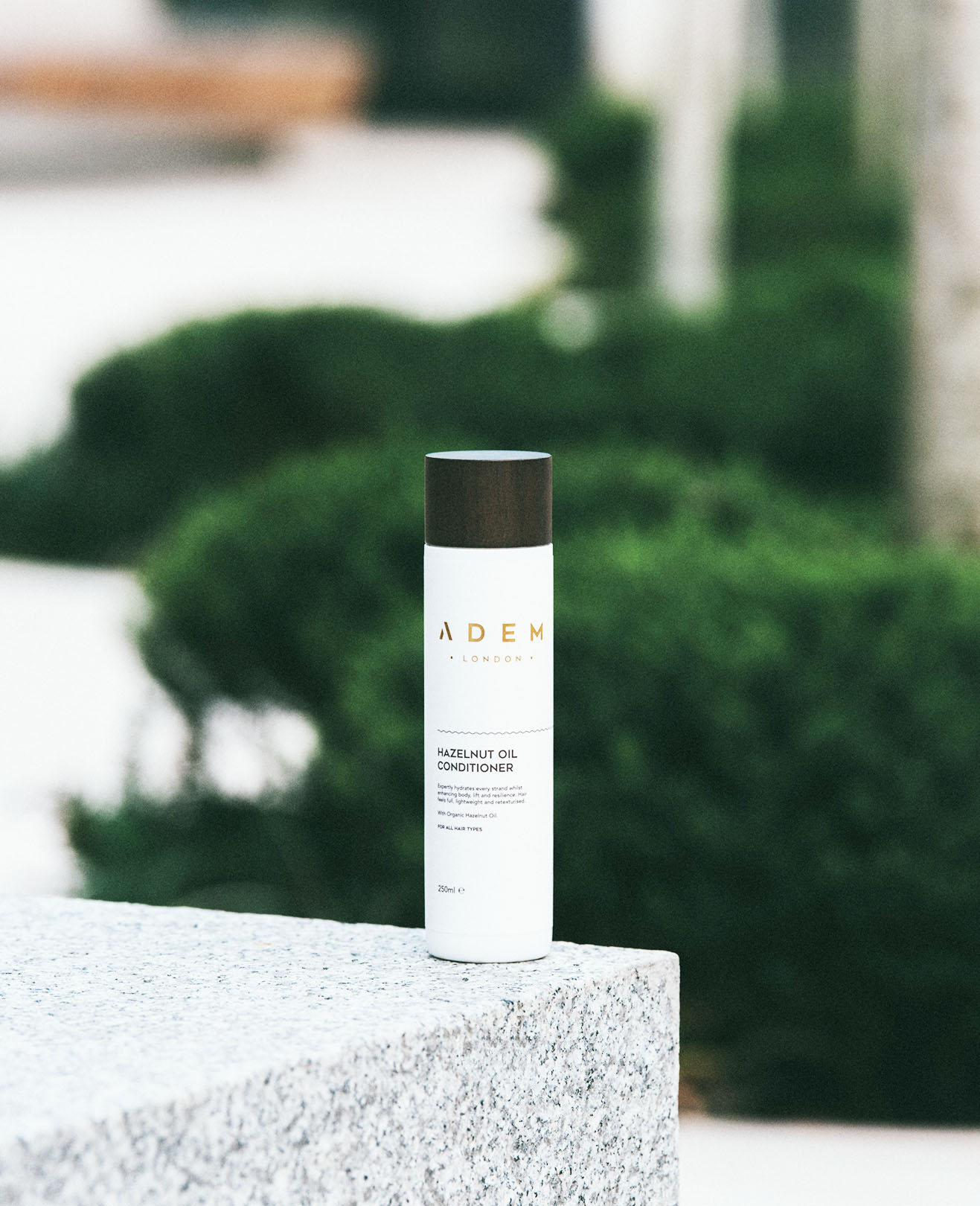 Pure Hazelnut Oil Conditioner
£31
Size: 250 ml
Hazelnut Oil, Sunflower Seed Oil, Jojoba Seed Oil, Argan Kernal Oil, Camellia Seed Oil, Kahai Seed Oil, Rosehip Fruit Oil, Baobab Seed Oil, Safflower Seed Oil, Rice Bran Oil, Avocado Oil, Olive Fruit Oil, Prickly Pear Oil, Liqourice Root Extract, Calendula, Flower Extract, Sea Buckthorn Fruit Oil, Apricot Kernel Oil, Mandarin Peel Oil, Frankincense Oil, Lavender Herb Oil, Carrot Seed Oil, Indian Chiretta Extract, Retinyl Palmitate, Aqua, Bisabolol Parfum, Lecithin, Tocopherol, Linalool+, Limonene+, Geraniol+.
We accept returns and offer refunds as long as the product is unused and unopened within 14 days. Refunds will be processed within 2-5 working days of us receiving back the product.

Suitable for all hair types.
Packaging made with recyclable HDPE and wood.